Renovating, recladding and refreshing a 1960s landmark
The challenge
Appointed by BeeBee Developments, our challenge was to lead the major refurbishment of this large 1960s commercial block. Located in the heart of London's Midtown, this unusual bridge building spans Procter Street, with buildings 1–11 offering an expansive total area of 14,000m².
It represented a focal point for an urban renewal scheme providing office and mixed-use redevelopments within the planning guidelines of the London Borough of Camden.
The approach
Working closely with the client, we transformed the outdated interior into a bright and connected space, uniting the office areas with a new entrance, central core and full-height atrium to provide flexible access to both wings of the building and doubling the size of the original development.
We extended and reclad the bridge building, enhancing the façade and modernising the architecture of the building. Alongside this, we provided service zones on both the north and south elevations, allowing the space to be air-conditioned while at the same time enhancing internal floor to ceiling heights.
The results
The renovated façade and refreshed interior space of this £18 million construction keep Procter House's position as a Holborn landmark.
Sector:

Client:

Project Size:

Occupation Density:

Appointment Duration:

Construction Value:

Form of Contract:

Development - Commercial

Procter House Ltd (Bee Bee Developments Ltd)

Office: 7,700m² Retail: 2,400m²

1:10m² maximum

2000 - 2001

£18 million

Design & Build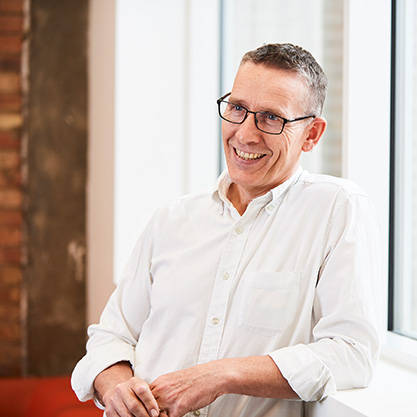 "Bridge buildings aren't common in London and the location of The Eye, in High Holborn, makes it an extremely visible development. We are very pleased with the lightness and clarity of the completed project, both in terms of the buildings identity, quality of space, and the way it has driven regeneration of the local streetscape."