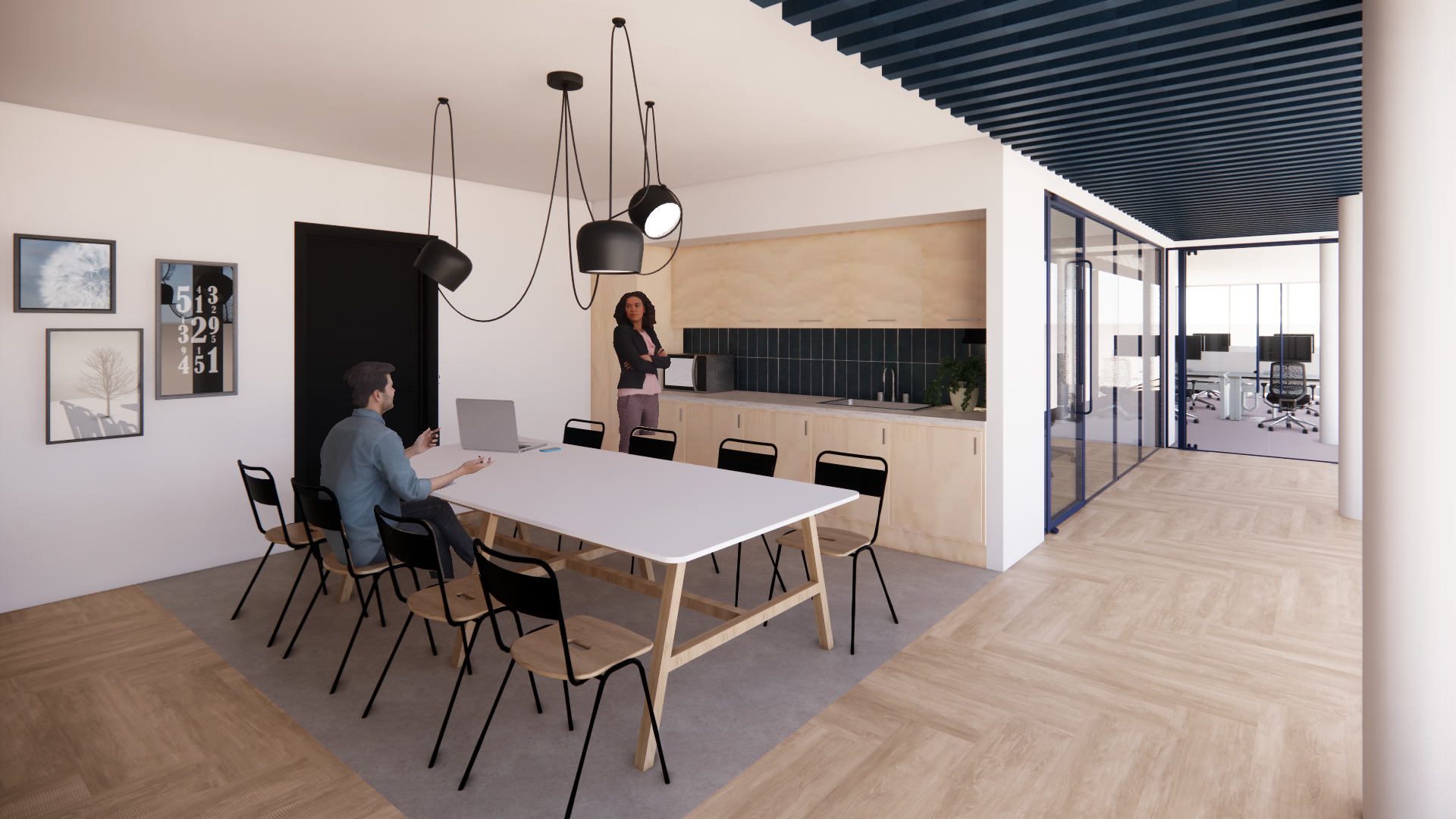 Medical Education & Practice
TTSP were delighted at the opportunity to propose a workplace design strategy for a potential client located on the top floor of The Tun, Edinburgh's award-winning development of the old Scottish Courage brewery.
We developed and set out two options that we felt would address the brief and create a great workspace for staff and visitors in Edinburgh.
A centrally located boardroom provided a split in the functionality of the floor; forming a holding space for visitors arriving via the vertical circulation routes - adjacent to the main tea point - with direct access into the boardroom. The other half of the floor comprises the staff working area.
The activity based working area would benefit from the natural daylight in the glazed elevation, and the private terrace space would be visually linked with the internal breakout area to form an alternative work setting and usage zone.
A key feature of the design is the sub-divisible boardroom for 20, that would be provided with two AV installations to enable usage as two separate meeting rooms, as well as a second tea point to cater to these spaces.
We also included a six-person meeting room, a printer/copy area, comms room, locker storage for staff and a store cupboard for general office materials.
This is a future focused, activity based working space with soft and warm tones to create an inviting space for all to work and collaborate.