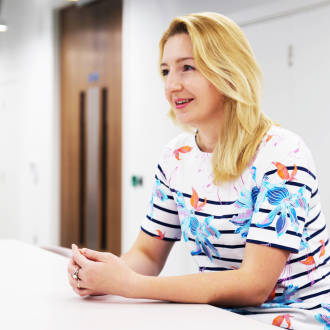 Nataliya Peren
Financial Controller
MAAT
Core skills: Management and Financial Accounting, Budgeting / Forecasting, Financial Planning and Analysis, Systems Controls and Improvements, Relationship Management and everything VAT
Her role on your project: Ensuring all financial records and reports are maintained and delivered in a timely and accurate manner.
History: Before joining TTSP Nataliya built her career within the finance department of an entertainment sector company where she worked her way up from Accounts Payable Clerk to Management Accountant. Nataliya brought over 13 years of experience in all aspects of financial planning, analysis and reporting, across multiple Group companies and currencies, as well as new accounting system implementation and control improvements.
Talk to her about: personal development and the most beautiful places in Europe.
She's also interested in: meditation, reading and listening to audibles, classical music, opera and ballet.
Off duty: Nataliya enjoys spending time in the tranquillity of woodlands or the seaside, away from busy city life, or exploring places of heritage.