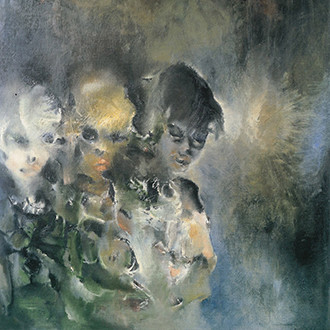 Anna Rigoli
Associate
Laurea Arch (BA Hons) Dip Arch RIBA
Core skills: Architectural, urban and interior design; feasibility studies; planning; site inspection and competitions.

Her role on your project: Anna works with design team colleagues to coordinate the delivery of each project stage, from inception to completion.

History: Before joining TTSP in 2006, Anna worked on large scale urban design projects in St Petersburg and Pisa, as well as the framework bid for the Chelsea Barracks redevelopment in London. Joining us as an Architect in 2007, Anna moved into project leadership and was promoted to Associate in 2015.

Where you can see her work: Alongside masterplanning projects in Kettering Town Centre and Pulse Park near Wellingborough, residential and commercial refurbishments, Anna has led the team delivering the refurbishment of the Aviva's HQ in the City, St Helens tower and more recently, the refurbishment and extension of a number of buildings in the Shoreditch Conservation Area for Aviva's digital campus. Other clients include the University of Cambridge, Nehoc ltd, Ares Management and the Met Police.

Talk to her about: Green roofs, cities and triple height glazing.

She's also interested in: Approaching every architectural and interior project from an urban design perspective.

Off duty: In the time left over from raising her three young children, Anna enjoys playing the piano, going to theatres, skiing, playing tennis, travelling or catching up on classical philosophy.