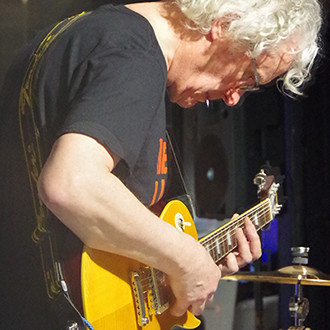 Tim Jennings
Director
Fellow of the Chartered Society of Designers; Fellow of the Royal Society of Arts
Core skills: Orchestrating major projects; client account management; quality control.
His role on your project: As an Interiors Studio Director Tim's role is to oversee and direct large projects, but also ensure consistent excellence across all aspects of our business.
History: Having qualified as an Interior Designer, Tim joined TTSP in 1982 after a six year sojourn in museum design. He was appointed a Director in 1997, led the company as MD between 2004 and 2014 before returning to the coalface in 2015.
Where you can see his work: His contributions can be seen across large corporate projects; governmental and other public sector refurbishments; data centre designs; projects for lawyers, accountants and bankers; and in his salad days, the British Museum's Egyptian Galleries.
Talk to him about: How TTSP can be improved as a business. Tim is constantly looking for better ways to do anything and everything, particularly if it adds value to client service.
He's also interested in: Our profile; the Business to Business network that makes TTSP successful, enjoying the company of fellow professionals and the 'thrill of the chase' when attracting and pitching for new project opportunities.
Off duty: Family and music (watching and participating) vie with golf and skiing.